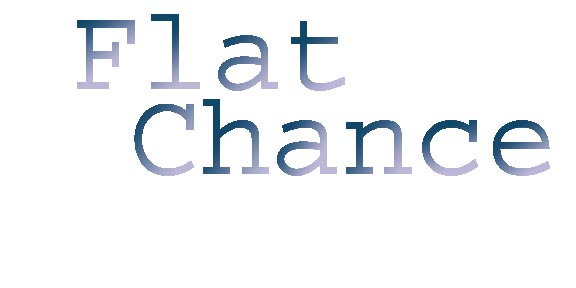 Flat Chance was the brainchild of a member of the Chronicle of the Horse forums named ErinB. She thought it would be a fun idea to do a horse version of "Flat Stanley", a paper cutout of a boy who was then sent around the world having his picture taken with many people along the way. I agreed that it was a cool idea, and volunteered to make the actual pony. Another BBer drew a basic sketch, and I copied it in a larger scale, and laminated it. And thus, Flat Chance was born. At first, it seemed unlikely that it would catch on, and sadly, Flat Chance was lost in Pennsylvania last fall. Imagine my surprise when a few weeks ago, a fellow BBer emailed me, saying that he had finally arrived to her, and would I like him back to begin his trip again? I said sure, and a few days later he arrived at my home in CT. I asked if anyone on the Chronicle forums was interested in having him come visit them, and several were. We settled on Chrissy, another BBer, to start with. Chrissy took Flat Chance to Jacksonville, FL, where there was a large horse show going on. She recently sent him to another BBer in Kentucky, who then sent him on his way to sunny California. Where will he go next? Stay tuned! See below for pics.

Here he is! Click to enlarge, and hold your mouse over the pictures for descriptions.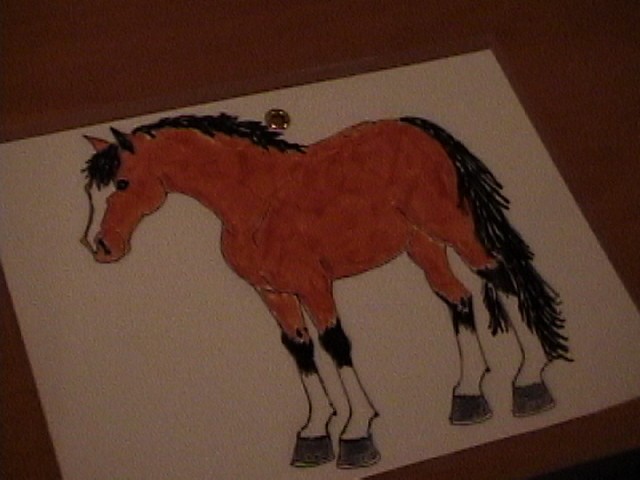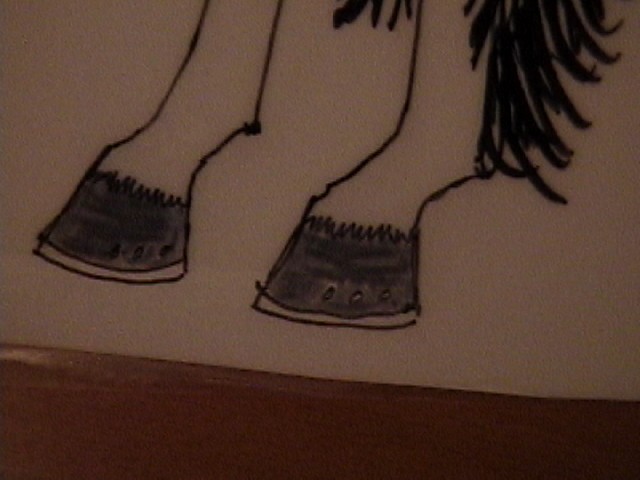 These pictures are from when FC went to Jacksonville, Florida in January 2003.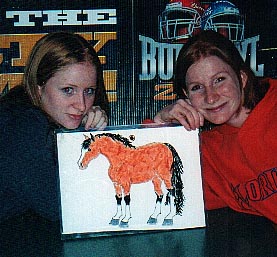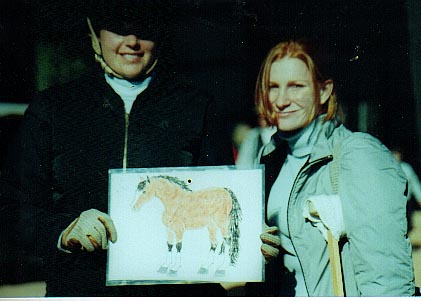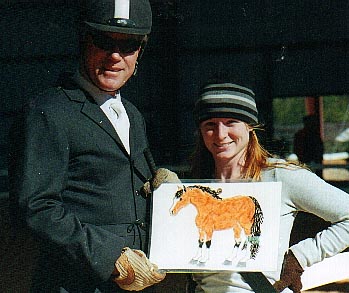 Exclusive new pic! Flat Chance on the streets, in his "bad boy" stage, before returning safely to me!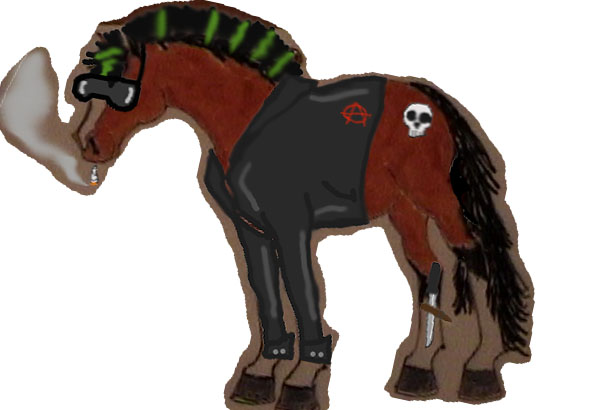 Flat Chance's Schedule:
July - He's going to the Big Oaks show in CA (hopefully!)

email Emma if you'd like to schedule an FC visit.
Flat Chance is currently in Kansas, where he will be making an appearance at a Horse Expo and meeting some of the pros of the horse world. Pics to come soon!